Day Treatment Program for Youth in the Salt Lake Area
OASIS Ascent's Day Treatment Program is a beacon of hope for teens seeking to reclaim their lives from the grips of mental health challenges. If you or a loved one are ready to embark on a journey of recovery and rediscovery, the Oasis Ascent Day Treatment Program for youth is here to guide you toward a brighter tomorrow.
Get the Info & Help You Need.
What is Day Treatment?
Day Treatment, also called a partial hospitalization program (PHP), is a structured and comprehensive mental health program that provides therapeutic support and interventions to individuals who require intensive outpatient treatment but do not need 24-hour care in a hospital or residential treatment setting.
The OASIS Day Treatment program operates from 8 a.m. to 3 p.m. Monday through Friday, with teens attending therapeutic sessions and activities throughout the day and returning home in the evenings. In addition to a wide range of therapeutic activities, we provide lunch for the adolescents enrolled in our program.
Our day treatment program offers a higher level of support than traditional outpatient care, making it ideal for teenagers dealing with acute mental health issues or those transitioning from inpatient hospitalization, residential treatment, or wilderness therapy. The typical length of stay in our therapeutic day program is eight weeks, although the duration of treatment is determined solely based on what is best for each individual.
The OASIS Ascent's Day Treatment program includes various therapeutic modalities, such as individual therapy, group therapy, psychoeducation, medication management, and other specialized interventions tailored to each teen's unique needs. The primary goal of day treatment is to facilitate healing, enhance coping skills, and promote recovery while enabling participants to maintain their daily routines and responsibilities outside of the treatment program.
Who is Our Teen Day Treatment Program For?
OASIS Day Treatment offers evidence-based and outcome-focused treatment solutions for teens in crisis and their families. Our program is specifically designed for youth ages 13-17. We provide comprehensive services that are tailored to meet the unique needs of each adolescent entrusted to our care. We specialize in treating a variety of issues, including:
Suicidal ideation
Anxiety and
Depression
Trauma, loss, and attachment
ADHD and other learning disorders
Cutting & self-harm
Personality disorders
Behavioral disorders
Co-occurring disorders
Defiance and family conflict
Gender dysphoria and confusion
Behavioral addictions, including technology addictions
Substance use
Some families may be ready to transition their adolescent from a residential treatment program, a wilderness therapy program, or a therapeutic boarding school. When this transition occurs, OASIS Day Treatment has the ability to offer our adolescent day treatment services to anyone, in any state. If a family has the ability to utilize resources for housing near the facility, our program will assist in a smooth transition to home. Anxiety can occur with these transitions and when asking the bigger question, "Is my child ready to come home?"
OASIS Day Treatment can support families that are integrating their adolescents into the family system in real-time interactions, setting limits, and healthy communication prior to returning home. We work closely with Education Consultants to ensure a transition of care into the home state that is needed for each individual student.
How Does Mental Health Day Treatment Work?
The teenage years can be challenging for many young people and their families. Adolescents face a wide range of physical, emotional, and social changes that can be difficult to navigate. Unfortunately, many teens struggle with mental health issues like anxiety, depression, and trauma, which can make these challenges even more overwhelming.
At OASIS Day Treatment, we understand the importance of building and maintaining positive relationships during this critical time in a teen's life. Studies show that strong relationships can help protect against behavioral health problems and promote resilience. By providing a safe and supportive space for teens to connect with others and learn new skills, we hope to make a meaningful difference in their lives.
At OASIS Day Treatment we are dedicated to providing an emotionally safe, therapeutic environment where students can engage in therapy to get the support that they and their family need. Dialectical Behavior Therapy (DBT) is the backbone of OASIS Day Treatment. Adolescents who struggle, most frequently, do not have the appropriate tools/skills to use to help with mood regulation. They may have been exposed to DBT skills in the past and do not know how to effectively use them in real-time situations.
At OASIS Day Treatment, DBT offers these tools through teaching and utilizing the skills in day-to-day situations with continued support. Students will have daily home therapy goals to include the family in this skills-building journey that they are about to go on. We are dedicated to challenging students and their family systems to allow for growth and begin to heal. As DBT therapists, we believe that learning DBT skills and utilizing them in different situations is the golden ticket for success. We will challenge each student out of their comfort zone clinically because each student can do hard things. Individualized care is also a large component of OASIS Day Treatment. One size does not fit all! We will look clinically at each individual and family to develop a treatment plan that contains goals for each student, as well as a goal for the family.
Healing and growth can be tough work. That's why we also make sure to have fun! We offer a variety of on-site activities, such as mindfulness, music therapy, and yoga. These activities not only help teens relax and de-stress but also give them a chance to explore their creative side and develop new skills. Additionally, we organize offsite activities, such as hiking, swimming, skiing, and snowboarding. These activities allow teens to connect with nature and challenge themselves physically, which can boost their self-esteem and confidence.
Our goal is to provide a safe and supportive environment where teens can learn, grow, and have fun. By incorporating enjoyable activities into our program, we hope to show teens that healing and growth can be rewarding and even enjoyable.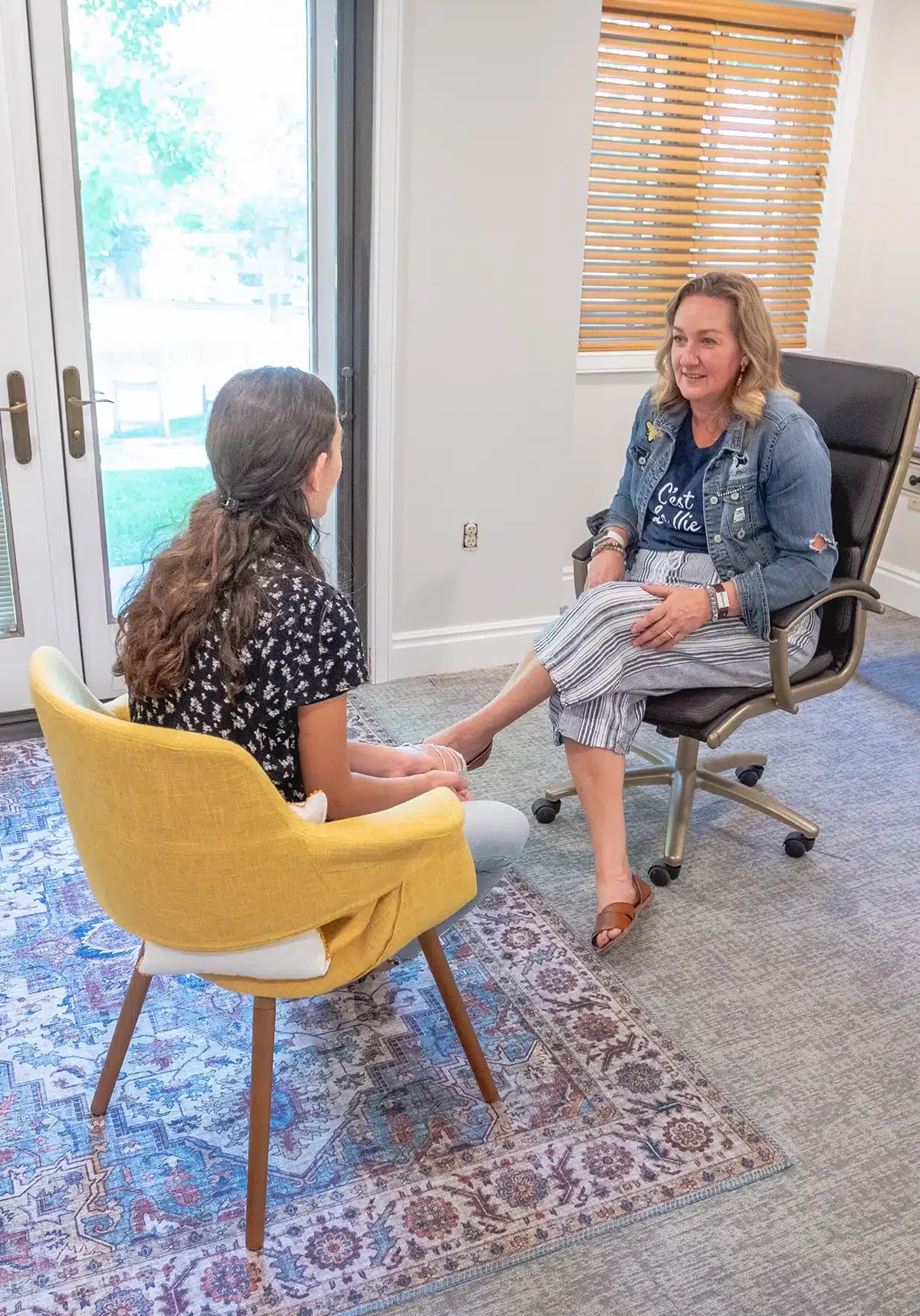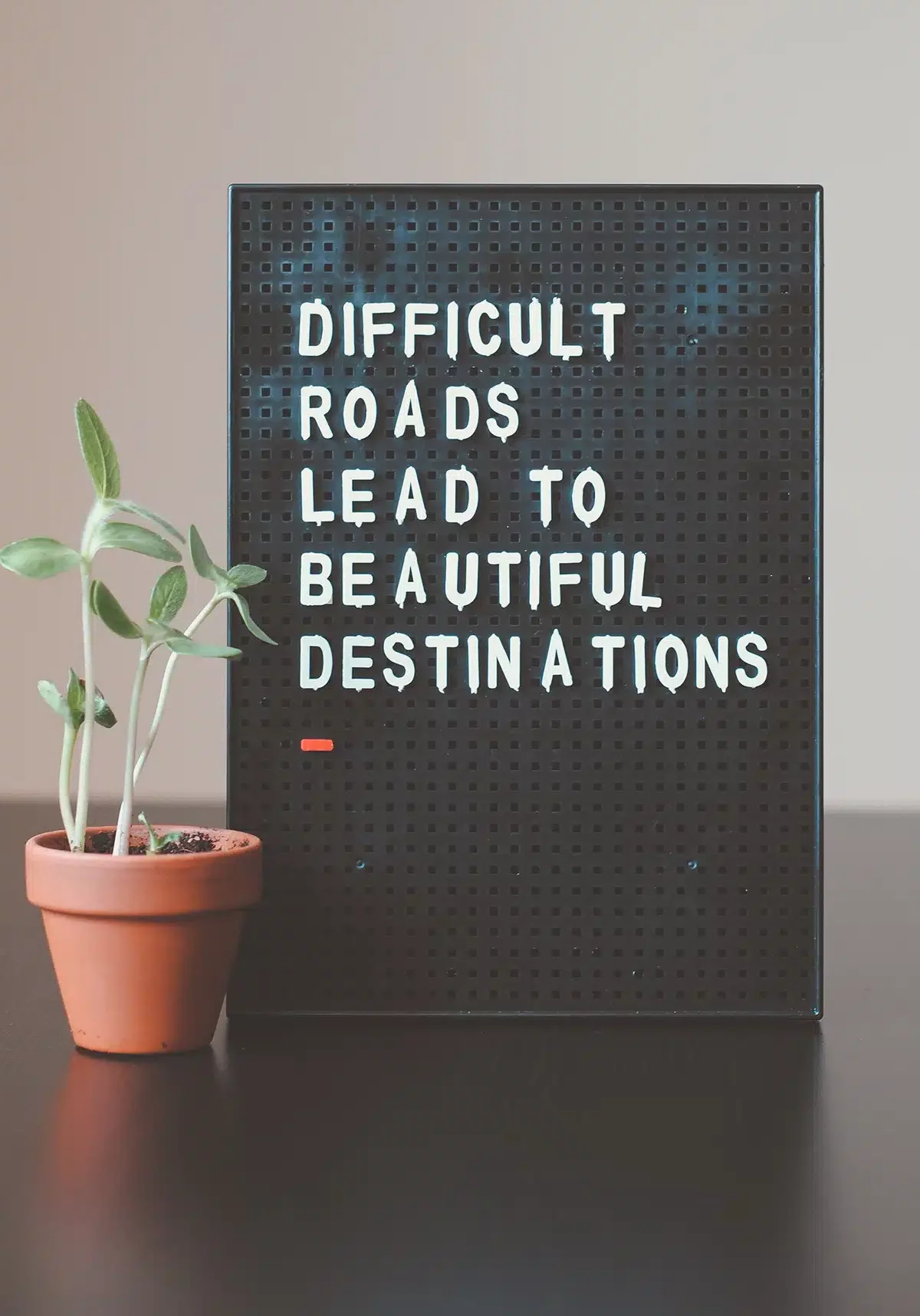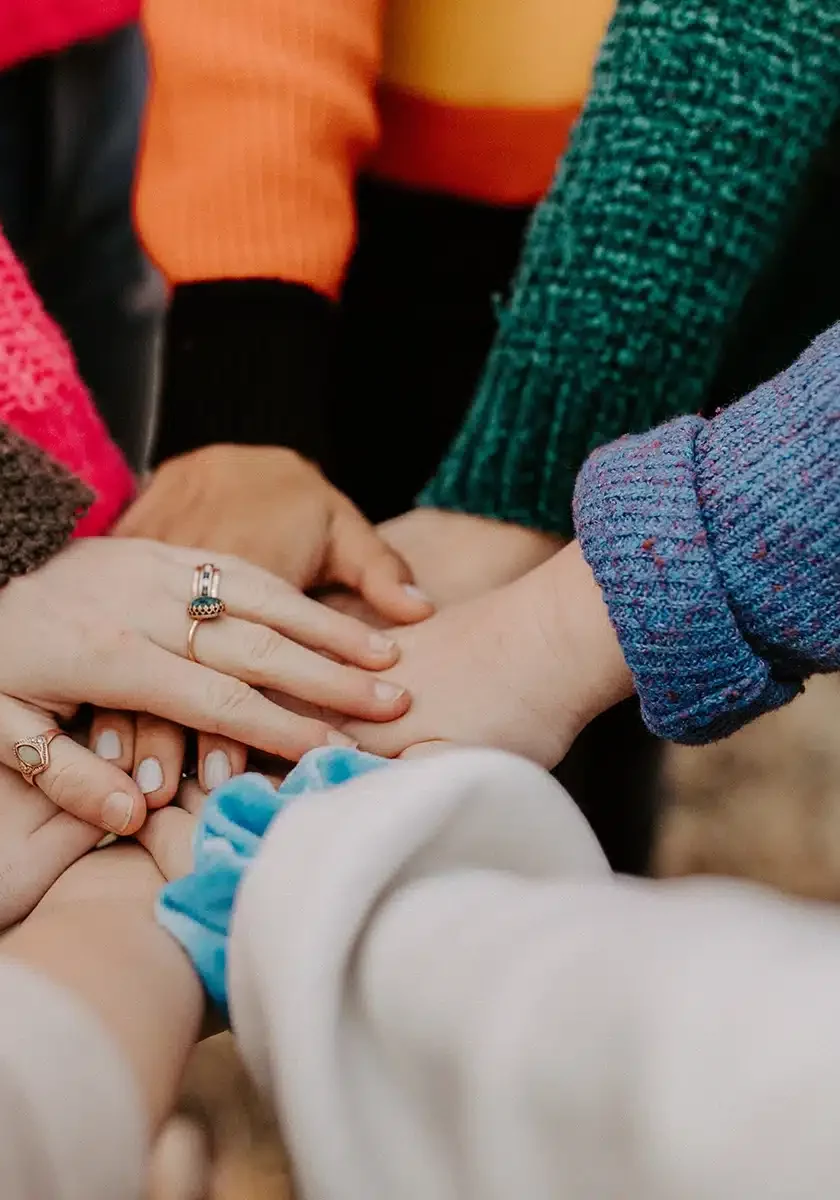 These structured and supportive group sessions provide adolescents with the opportunity to share their thoughts, learn from others' experiences, and practice productive communication skills under the guidance of experienced professionals. Group therapy helps students manage their thoughts and emotions, develop and maintain healthy relationships, and embrace positive change.
Process groups will be held twice weekly to support students with current challenges in their lives that cause distress.
Peer feedback is very valuable to an adolescent. OASIS Day Treatment will have a peer feedback group weekly that can assist in validation and challenge for growth with each student.
Morning Mindfulness and check-in groups will occur daily when students arrive to assist in grounding themselves to engage.
Multicultural family groups will also be held with parents and their students to support the therapeutic process combined with enlightening families with the knowledge that they are not alone in this journey.
The primary goals of recreational therapy include:
personal expression
self-awareness
stress management
relaxation strategies
gratitude and optimism
mindfulness
self-efficacy
resilience
promoting leisure education for social connection
personal development
and promotion of physical health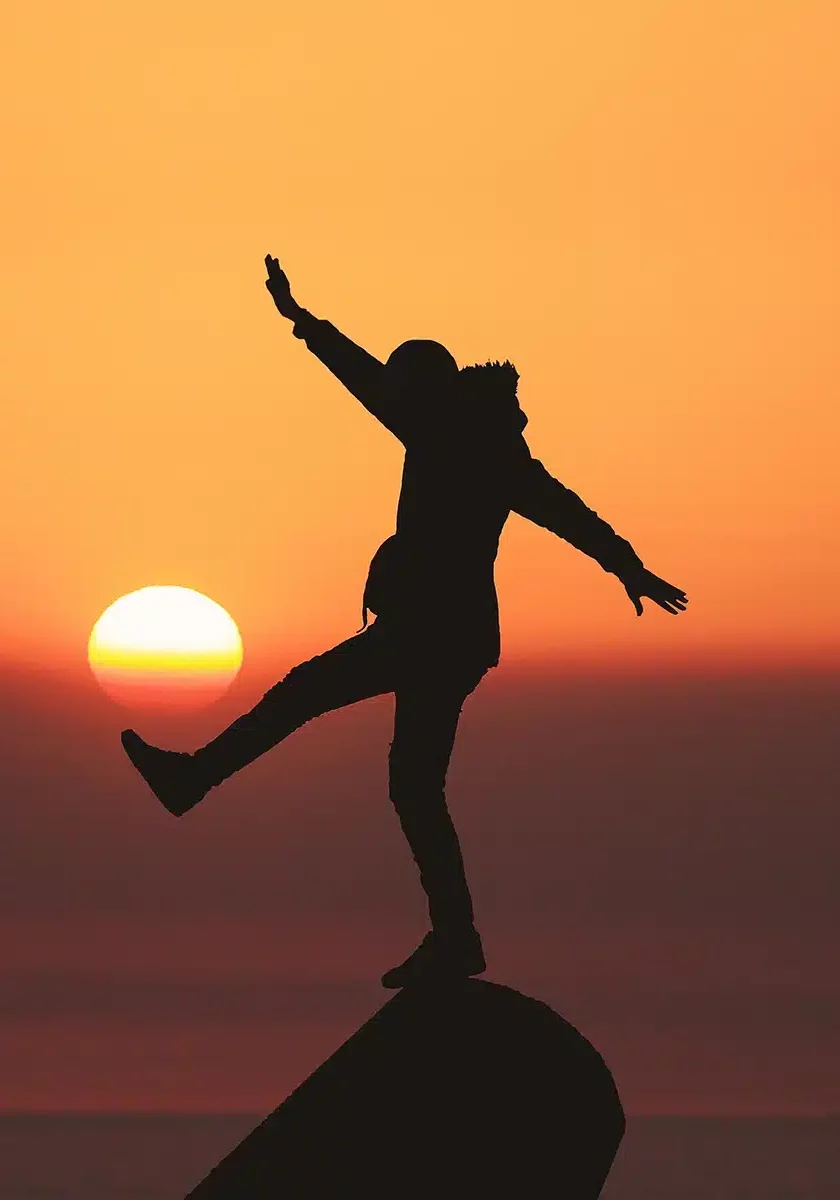 Recreation therapy can also assist students exploration and development of new interests or tap into existing interests or hobbies to build self-mastery. Our goal is to encourage and help cultivate excitement with students' interests to assist them in their journey of personal growth.
Service to others is a DBT Skill that assists students in building a sense of self through giving of themselves. Service outings may include: animal shelter, food bank, Buddhist temple clean up, and local park clean up are a few of the service activities that are specifically planned based on the needs of the community.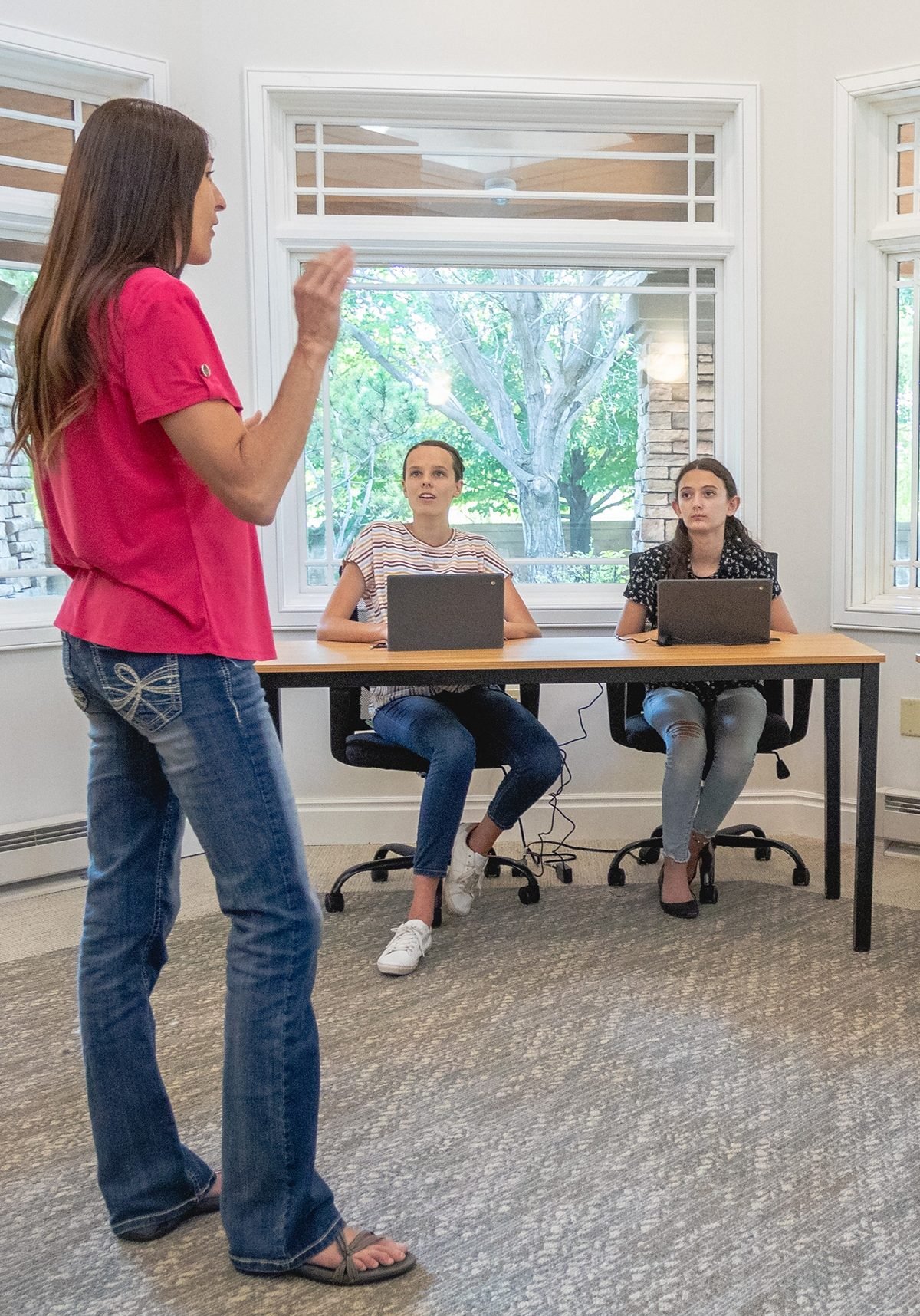 Why Choose OASIS Ascent's Day Treatment Program for Youth
Our mission is to provide a place of refuge and healing for teens and their families, with an abundance of hope. At the core of our program are five values that guide everything we do:
Growth Mindset
Acceptance
Respect
Integrity
Compassion
We believe that every teen deserves a safe and supportive environment where they can grow and thrive. With OASIS Day Treatment, we aim to create that environment by providing evidence-based therapies, engaging activities, and a caring community of peers and professionals.